Wealth Management for Individuals
We're more than a quick buy and sell strategy. We look at where you've been financially, where you are now, and where you realistically hope to go. We guide you and work with you to create a plan to help you achieve your goals. And we're with you every step of the way.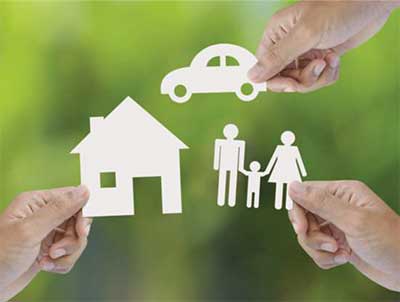 Our Holistic Approach
You worked hard to make your nest egg, and sometimes it seems as if you have to work even harder to keep it working for you. Relax. We got this.
360 Financial Group will get to know you– where you are and where you want to be– and work with you to make a long-term plan to get there. We can help you decide how much risk you should consider and construct a complete portfolio to make your money work harder for you.
Wealth management takes discipline. That's why we take behavioral coaching so seriously. Because we meet with you periodically throughout the year to assess your portfolio, asset location, your personal performance, and your goals, we help you remain committed to the plan and set up strategies to make it happen.
We'll stay in touch; see what's changed and determine what should change in your investment strategy. It's our 360° approach and we're with you throughout the circle of your financial plan.
Find out more.
Wealth Management for Small Businesses
As your business grows, you have the opportunity to look more at how to manage your wealth, rather than your loan payments. 360 Financial Group can take a holistic view of your business to make sure your financial investments are working for you.
Our wealth management advisors specialize in
Small business retirement plan consultation/implementation
Small business estate planning
Integration of business wealth with your financial plan
Investment management
How to get your business ready to sell
A comprehensive view is the best view. Find out more.
To schedule an appointment with Carl Strozyk, please call us today at 410.893.2100 or submit the brief form and we'll contact you directly.