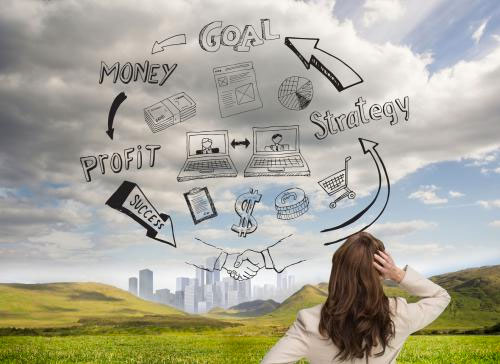 You have the million-dollar idea…you even have the talent to make it work…luckily, we can handle the finances. We'll help you structure your company and its finances to minimize your risk and maximize your profits. If you want to make a change, we'll work with you to weigh the options.
Building the Business
S Corp, LLC, Sole Proprietor, C-Corp… the way you structure your business will have monumental implications in how your business' finances, liability, financing options, and taxes are handled. There's no cookie-cutter answer. That's why it's best to talk with your advisor from the 360 Financial Group. We'll review the pros and cons of each option and work with you to make the best decision for you.
Where's the Cash?
Your balance sheet is saying your business is going well, but if it's all caught up in Accounts Receivable, it's not easy to spend. We'll help you conduct a cash flow analysis to see where your money's going and to determine when you'll start being able to put it in the bank. 360 Financial Group can analyze what you can do to improve your cash flow by implementing proven strategies to get the cash in your hands.
Financial Benchmarking
Have you ever wondered how you're performing compared to your peers? While every small business is unique, it can be helpful to see where yours fits into the mix. Is your business performing at industry standards, below or above? If you're not sure or if you're not where you want to be, 360 Financial Group can help you get moving in the right direction.
Turning a Profit
It's easy to be completely swamped in your own business, but have little to show on the bottom line. We'll help you analyze your profitability to find ways totrim expenses and increase revenues. Think of us as your silent business partner. 360 Financial Group will do what we can to ensure that you succeed because we'd like to see you rolling in the dough.
Compliance
Ignorance is bliss should never be the mantra of a small business owner. There are many government and industry requirements that are simply not optional. Thankfully, you have 360 Financial Group to guide you through regulations to make sure that your business is on the up and up.
To schedule an appointment with Carl Strozyk, please call us today at 410.893.2100 or submit the brief form below and we'll contact you directly.